Valcucine @ Eataly Los Angeles
Valcucine has renewed its partnership with Eataly by signing the prestigious project for the "School" in the new Los Angeles store.
Cooking classes, workshops and food sampling sessions – designed to give participants a close-up view of the excellence of Italian products – are held in the classroom, supervised by Lidia Bastianich, an American celebrity chef who stands for the culture of Italian cuisine in the U.S.A.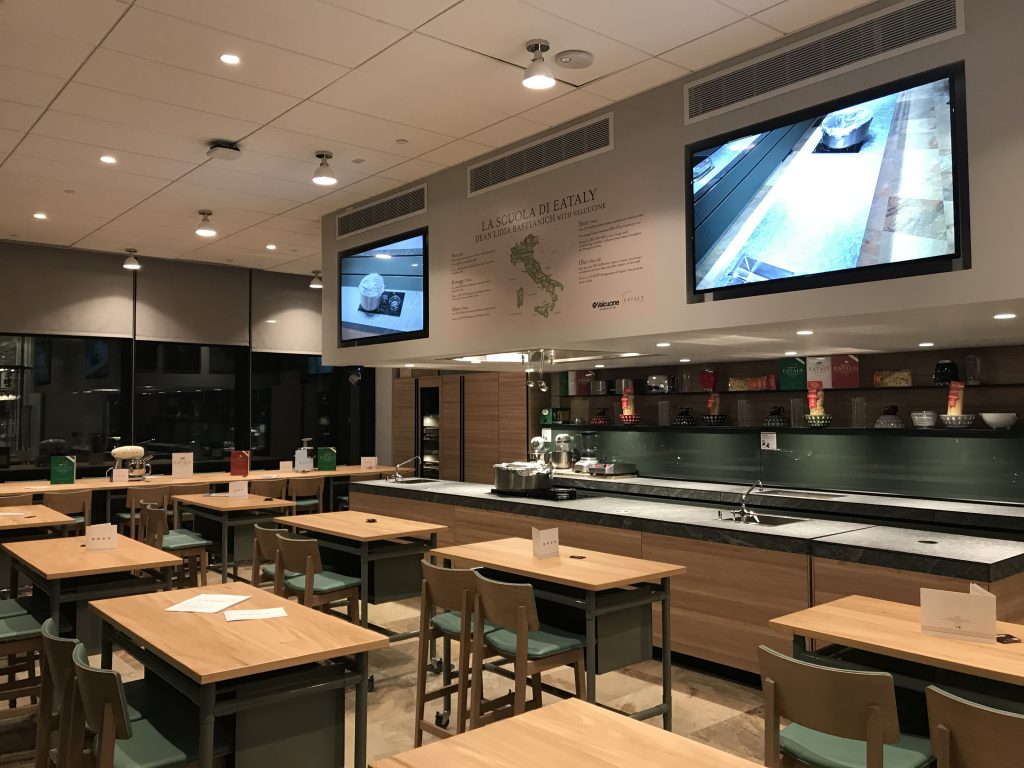 The first one to be opened on the west coast of the United States, the new store is located between Beverly Hills and the west of Los Angeles and extends over  three storeys amounting to almost 6,000 square metres of theme-based restaurants, street food sellers and the market, which offers over 10,000 top-quality products.
The collaboration between the two companies is based on the fact of shared mutual values, and a conscious approach towards consumers and the same intention to promote the quality of our products while highlighting the skilled handicraft work that makes them unique.
The layout designed by Valcucine for the Eataly School is a Genius Loci arrangement, a kitchen based on the all-Italian tradition linked to conviviality, quality and the cult of beauty. A distinctive trait of this kitchen consists in putting together different materials such as wood, stone and glass to create a warm and cosy setting. For even more functionality, the kitchen is provided with the Special Element of New Logica System, the innovative ergonomic storage and opening system by Valcucine that conveys a refined feeling of lightness while offering a large preparation area for a new user experience.
The most advanced technology is backed up by top-quality workmanship and attention to detail, in perfect harmony with Eataly's vision aimed at choosing and enhancing the best Italy has to offer.
For further information on Genius Loci – http://www.valcucine.com/collezioni/genius-loci/